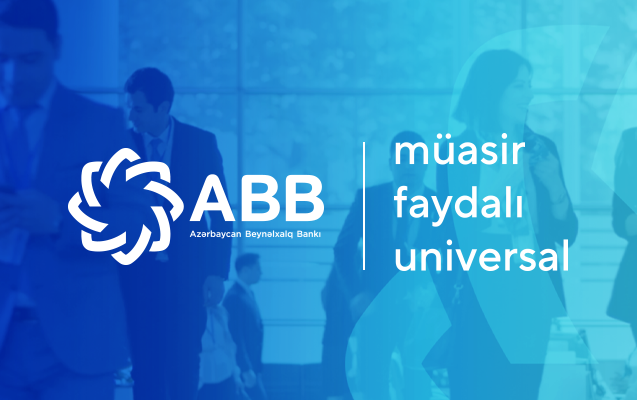 From now on, the Bank's activities will develop under the abbreviated name - "ABB". The decision to rebrand is the next step in the purposeful transformation of the financial institution.
In recent years, ABB has continued to implement a number of large-scale transformation projects. Thanks to these projects, the Bank updated its business model and achieved significant results in the field of digitalization, improving customer service, developing technologies, attracting and developing talent. The time has come when it became necessary to combine past achievements and the strategic vision of the brand under a single name.
The new brand attributes are built on the basis of 30 years of experience, tradition and trust created by ABB. The Chairman of the Board of the Bank, Abbas Ibragimov, said in his statement: "We are strengthening the brand identity based on market trends, customer needs and new opportunities. The softening of the outer sharp corners and the absence of closed elements in the updated logo reflect dynamism and openness, while the global nature of the brand and its wide sphere of influence are expressed by the network element. " The Bank's slogan has also been updated, which now reads as follows: "Modern, Useful, Universal" (Müasir, Faydalı, Universal), which emphasizes the values ​​that it offers to its customers and partners.
To ensure the correct use of the new brand by the public and the media, a brand reference center has been created on the bank's website. In the corresponding sections of the brand center, the rules for using the new logo are presented, as well as its philosophy. In connection with the brand renewal, the Bank launched an advertising campaign. By the end of the year, changes in outdoor advertising and facades of service offices will be completed.
A promotional video is also dedicated to this significant event. The video demonstrates the continuity of the Bank's transformation processes, a wide range of its products and services, as well as retrospective changes to its logos over the past 30 years. You can watch the video here.
ABB was established on January 10, 1992. 95.15% of the Bank's shares belong to the Azerbaijani state. The bank has 53 branches and 24 offices in various regions of the country, serves about 18 thousand legal entities and more than 1.3 million individuals. ABB is actively involved in large-scale government projects in the trade, transport, energy, oil and gas spheres, as well as in various kinds of social programs. In addition, there is active support and financing of large, small and medium-sized enterprises.